New things from the DNR
2017-04-04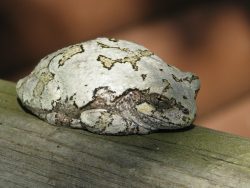 FROM THE DNR
DNR establishes new catch and release record category
Starting May 6, the DNR is offering a new live-release record fish program, recognized by length only, to provide anglers with the satisfaction of achieving a state record and a successful live release.
The program requires anglers to take photos from several different angles, with one showing the fish on its side beside a ruler or other measuring device and the length number clearly visible, and another showing the angler with the fish.
From the photographs an angler submits with the application, DNR fisheries biologists will identify the species. If biologists are unable to make conclusive identification from the photographs, they will not consider the record claim.
Anglers must catch fish by legal angling methods and release them into the same water in good condition. The program is honor-based and witnesses are not mandatory.
For more information, search "live release records" on the DNR website.
DNR recruiting Snapshot applicants for Sawyer County
Snapshot Wisconsin is a citizen science effort to capture images of all types of wildlife to learn more about wildlife and help researchers better understand Wisconsin's ecological landscapes.
The project offers a unique opportunity to view wildlife in their normal routines in the wild. To date, 446 volunteers currently maintain 613 trail cameras, thus far collecting 8,614,896 photos.
Volunteers must have access to at least 10 acres of contiguous private land and agree to maintain a trail camera on that land for at least one year. The DNR provides training and supplies and will hold in-person training sessions in each county this spring.
Snapshot Wisconsin is recruiting applicants in Sawyer County, as well as a number of other counties.
For more information, search "Snapshot Wisconsin"' on the DNR website or visit www.snapshotwisignup.org.
View some Snapshot Wisconsin photo's here
DNR seeks volunteers for frog and toad survey
The DNR is looking for volunteers to lend their ears for the Wisconsin Frog and Toad Survey, the longest running amphibian calling survey in North America.
In a typical year, more than 100 Wisconsin citizens record frog calling activity at night throughout Wisconsin's mosaic of rivers, lakes and wetlands. Volunteers survey three nights a year – early spring, late spring and early summer. Each volunteer makes 10 stops per night (five minutes per site) and document species calling and the relative abundance of each species. (There is a website that plays different frog calls to learn identification. They are pretty distinct, so that part is not as hard as it sounds – no pun intended. The hard part is getting to all the sites!)
Since 1984 volunteers have contributed over 8,300 survey nights and 83,000 site visits, helping DNR biologists define the distribution and population trends of all 12 frog and toad species in the state.
Volunteers can check available survey routes on the survey's website http://wiatri.net/inventory/FrogToadSurvey.